I haven't been really good with keeping this blog running in 2016… well, I can always try to be better in 2017!!
To make the long stories short:
– climbing a big mountain early this year (Taranaki, 2518m – starting from 950m),
Climbing in the fog… until 2000m high, where we came out of the clouds!
To have an idea of the slope of Mount Taranaki… and all in the scree! But we made it to the top!
On the drive back to Auckland, we stopped for a walk along the beach the following day to see the three sisters
– volunteering at the longest water slide in February,
Looking after the slide during the day, and got to slide down in the evening!
– exploring an underground river (cave stream),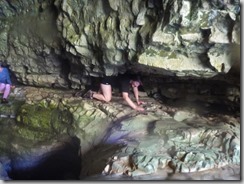 A 45 minutes walk through the underground river, dark and cold, but fun! (actually a really good opportunity to wash up after an overnight tramp)
– going to a concert in the opera house in Sydney,
Sydney Harbour Bridge and Opera house, while in Sydney for work!
The opera house outside and outside!
– exploring Auckland surroundings (Waiheke Island, Rangitoto Island, Waitakere Ranges, Hunua Ranges…) and further (Pirongia, Kariori…)
Omanawanui track and Mount Zion track, Waitakere Ranges
Mount Eden in Auckland Duder regional park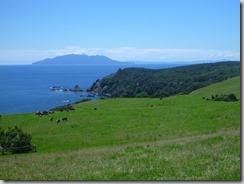 Tawharanui Regional park
From Mount Kariori, Raglan
Tree climbing in Woodhill forest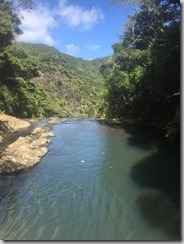 Kitekite falls, Piha, Waitakere Ranges
– playing paintball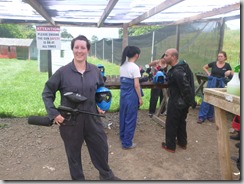 Looking proud and ready
Paintball is painful
– going on a sailing trip with my brother for Easter (yes, and feeling sea sick…) – but going on an Easter egg hunt on Motuihe Island 🙂
Schnaps on it's way to pick me up… and enjoying the family egg hunt!
– growing my hair from really short to… longer!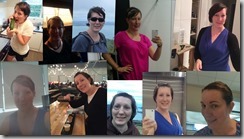 – celebrating my 30th birthday…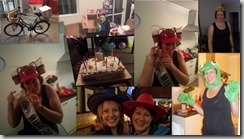 – moving house in July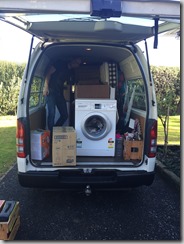 Packing a van
Our new place for now… with a fire place!
– playing a couple of handball tournaments
– learning how to taste & drinking wine with Bob Campbell
– participating in a mud race with colleagues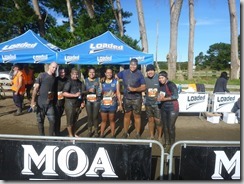 Pretty dirty at the end!!
– travelling to Christchurch for work a couple of times and enjoying the weekends there.
– becoming New Zealand Residents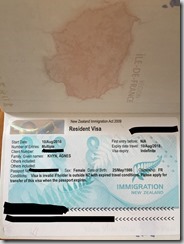 Resident visa in the passport!
– experiencing muddy tracks in Pirongia for a week end
From Pirongia Summit, Hamilton for an overnight stay in the hut
– learning the NZ anthem and singing it in Eden park stadium – watching the all blacks for the first time in real
All Blacks vs Wallabies at Eden Park!
– baking beer cakes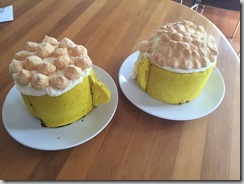 Cakes in shape of beers
– getting a new car (diesel and manual!!! yea!!!) and selling our Apteryx… (too big for us now) we got a ford focus!
– finishing my second pair of socks, after I started them more than 2 years ago…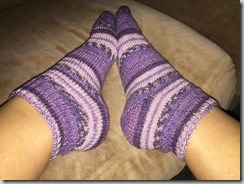 Socks!!
– and tramping for another 4 days for Christmas! (pictures and description to come in a next article…)