We stayed with the Schnaps family for 2 weeks, in Half moon bay, in order to find a car to buy.
After a few days, we had seen a lot of different cars, changed our mind many times, Volvo V70 sounded really good, but then the ones we saw did not really fit to our budget or expected condition. The we thought that a van would be good, to have a house even when its raining, to avoid feeling "trapped" in a car. But then we also thought that four wheel drive would be necessary to reach some remote places. But we went away from this idea because of the budget, and went back on looking for station wagons… Well, we were turning in rounds a few times for a few days. Then, we realized there were some Nissan X-Trail for sale on the used cars market, in our budget. This car was the one we rented for 2 weeks in Patagonia, to go to Fire Land. LINK!!!!! We basically lived in this car.
So we had a look at them, the 2 first ones were not in good condition at all, but the last was good, only 2 things to do and repair… And in our budget! So we decided to get it. The owner of the car would make the breaks changing and told us we could get the car 10 days later. Deal!
So we kept ourselves busy until then, spending time with my nephew and niece, walking around, getting started with fishing, doing freedom camping, discovering the Hunua Ranges on a 2 days hike, jumping in a water hole, getting bitten by mosquitos…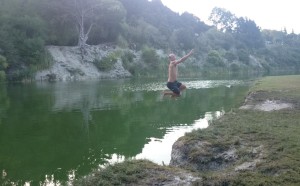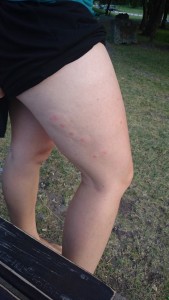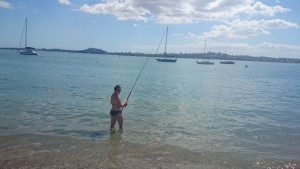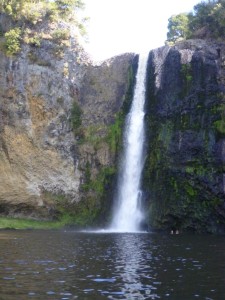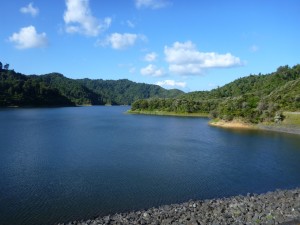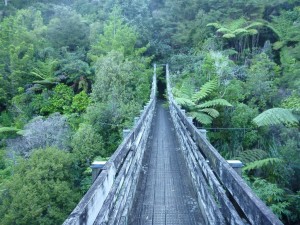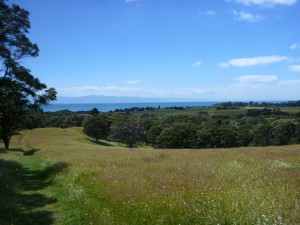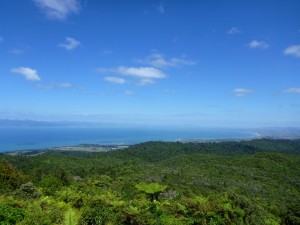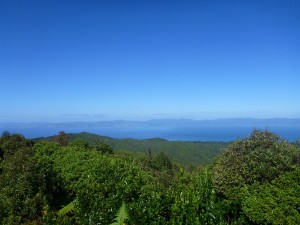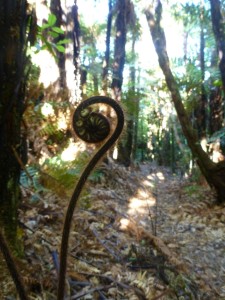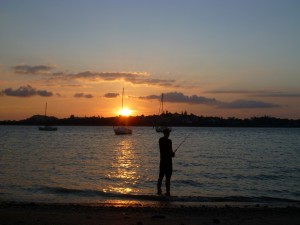 When we got the car, we started straight away to dismantle the driver's door and look for the problem. The broken parts were 2 brushes inside the electrical motor of the window… But this was not possible to be replaced! So we started looking for a new or used spare part… Nissan was selling it for $950 (about 600€), all the second hand parts were between $150 and $200… After all the effort to dismantle the door and window of our car, we didn't want to spend that much… So we went to Pick-a-Part. It is a huge playground for people that like doing their mechanic at home: all broken wrecked cars parked next to each other in long rows, sorted per make. Entry fee is $2 and you can get what ever you need out of any car! Bring your own tools, do it yourself, and pay for your part when you go out. So like this, after dismantling 3 or 4 different doors of different cars (they didn't have any X-Trail, so we had to find an other car that would have the same window motor = Nissan Maxima!), braking one motor when we opened it, we got out, with that motor, for $22! And we had 2 hours of fun 🙂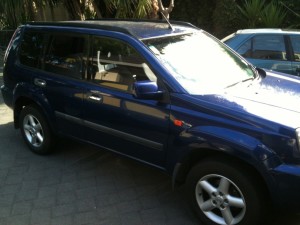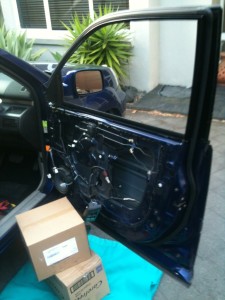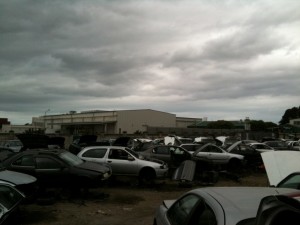 Now we also baptised the car: Apteryx! Why?? You can probably find out by yourself…
Now the "3A team" in on the road to discover the country!
Follow us there: news.froginette.org