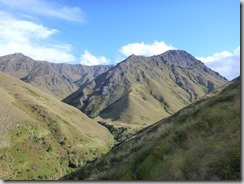 When we arrived in Wanaka, we didn't feel like we wanted to stay in town for the night, so we visited the DOC information office and decided on overnight trips. The DOC office in Wanaka is great, their wall is covered with pictures of the huts around the area, so it's easy to see where you would like to go. Also, the staff was able to help us find the right spots depending on our wishes (not too long -less than half a day, not too busy, above the bush line, lake view…) So here we were, heading to an easy afternoon walk on Motatapu track.
This track is part of the Te Araroa (The trail that goes across the whole country) and connects the towns of Wanaka and Arrowtown.
Nice start in a wide valley, through farmland, and along Fern Burn river. Then the track becomes narrower and has a couple of steep sections.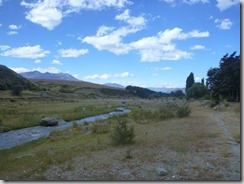 Fern Burn River, at the bottom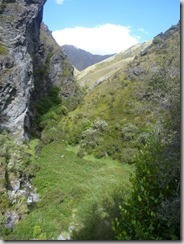 The track and valley getting narrower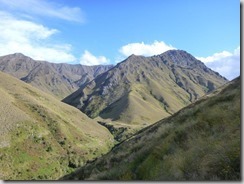 Can you see the hut?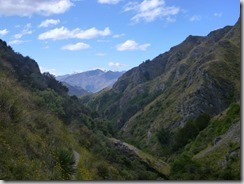 Great views from inside the Valley – looking back towards Wanaka
See below the details and stats of this overnight trip