We followed the plan, so we left on Monday 1rst of December, and arrived early morning a day later in Taipei.
The first contact with an Asian country was already made in the plane… (of course, what else can we expect when flying with China Airlines!)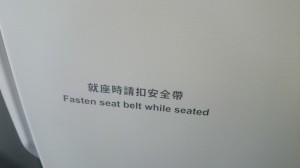 When we arrived, we only got one of our checked luggage… my suitcase was missing, with the information that it would be "delivered later today"… So we left the airport, even though I was sceptic, and went to the hotel to drop the luggage that we had because it was too early to check in(8.00 am). Then we went to look around at some parks, buildings and memorials and made our first metro experience to buy the cards and find our way to come back to the hotel to finally have a nap the whole afternoon.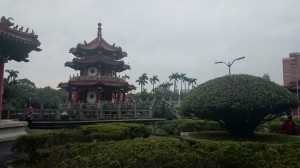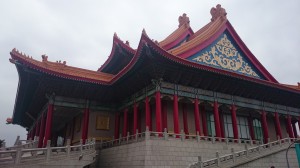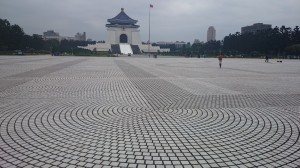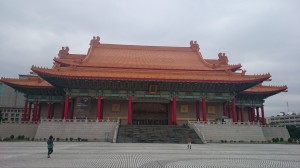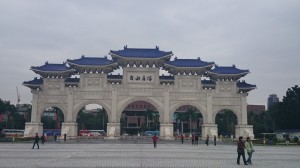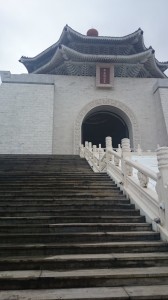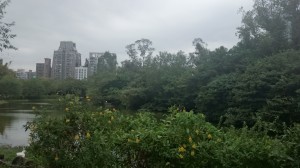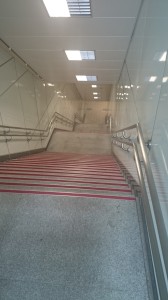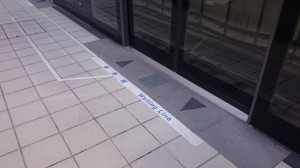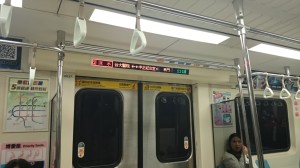 My suitcase was as planned, delivered in the afternoon! But I realized that it had made a small detour: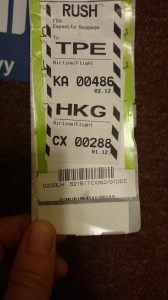 I was really impressed with all the traffic on the streets… the streets are really wide and so many scooters everywhere! In Taipei, it looks like people are respecting the traffic rules, and it makes the city not to stressful even though it is busy.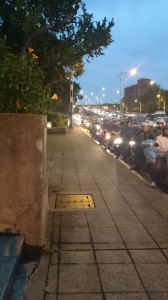 After we got rid of a bit of the jet lag, we went out to the Shilin night market and discovered some weird local food. Not too much made for tourists, but some disgusting things that people actually eat… like stinky tofu (that really stinks! and that is really called like this!) or chicken butt or legs or so many not identifiable things that were cooking or that people were eating!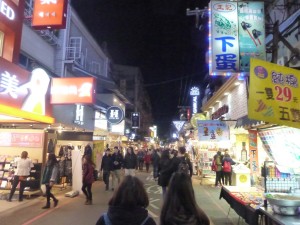 Well we eventually found a place to eat that didn't look too weird! But the ordering part was quite a funny game…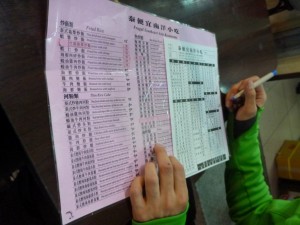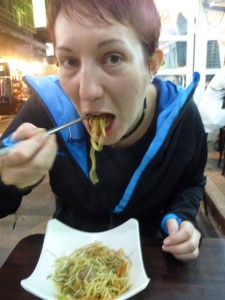 After this exhausting day, we went back to our cheap hotel with the really really hard mattress (we even checked if it was not a piece of wood…), but we heard that it is normal here to ave really hard beds or couches!